The Nordic operator benchmark – for the 6th year in 2018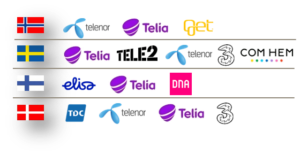 In an international comparison, operators in the Nordic countries stand out – most often positively. The customers of the operators also stand out when it comes to usage, behaviours and expectation of quality:
Mobile
Very high smartphone penetration (up to 80%)
Very high data-only penetration (up to 20%)
World's highest mobile data usage (up to 11 GB per SIM & month)
Very high postpaid share of base (up to 94%)
World-class network quality
Very high 4G population coverage (up to beyond 99%)
Network sharing in 3 of 4 countries
Fixed & cable
Very high fiber (FTTB/H) share of base (up to 60%)
Medium cable TV homepass (40-65%)
Developed streaming and mobility habits
No use of Wi-Fi homespots
Quad
Just light converged fixed/mobile offers – added value rather than discount driven

Our benchmarks have also shown that Nordic operators are productive, OPEX efficient, have a good channel mix with much of sales and care online – and generally interested to improve further.
When a Nordic operator wants to improve further, there's little guidance available from outside of the Nordics region
In 2013, 2014, 2015, 2016 and 2017, tefficient has therefore run a Nordics-specific benchmark open solely to operators in Sweden, Finland, Norway and Denmark. In 2018, it runs again: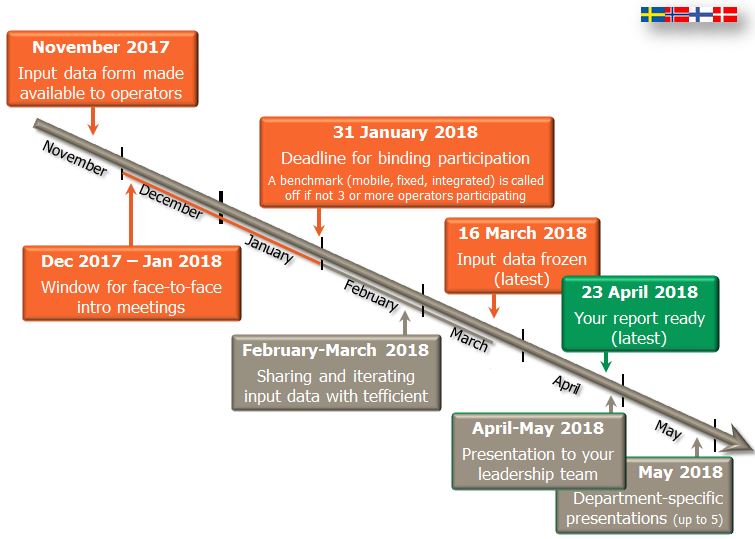 In contrast to other benchmarks, it is 100% fact based without modifications done to actual operator data.
Our benchmark reflects reality, not a theoretical model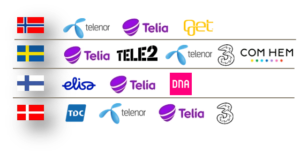 In total, 15 operators are invited to participate. As previous years, the identities of the actual participants will be confidential. The benchmark results are only available to the participants.
An operator can, depending on business scope, focus or budget, participate in a mobile-only, a fixed/cable-only or an integrated (mobile and fixed/cable) benchmark.
Fixed/cable benchmark: >600 KPIs
Integrated benchmark: >600 KPIs
All three benchmarks cover revenue, OPEX, CAPEX, headcount productivity, subscribers & channels, performance, traffic & load, quality and innovation & growth for 43 functions
Based on customer feedback, a number of additions and refinements will be done in 2018:
New function for stand-alone managed services and paid support services
New function for landlord sales
New consumer subscription split between main brand and subbrand
New business subscription and revenue split between SME and Large enterprise & Public sector
Tracking of unbundled ("OTT") TV subscriptions
Door-to-door sales added as a sales channel
---
If you're among the 15 operators, please contact tefficient for an introduction.