The Q3 results just reported by Telia Company, Telenor, Tele2, 3 Scandinavia and Elisa show that it's quite difficult not to be successful as a Nordic telco today.
Revenue and ARPU is growing. OPEX grows too, but slower than the revenue, so the EBITDA margins are increasing. Churn is decreasing. CAPEX is in decline. More cash is being generated.
We have identified seven signs that competition in cooling down in Nordic telco.
Sign 1. Mobile ARPU grows
Let's start with Norway. The reported blended mobile ARPU has quite steadily increased for the two MNOs that still report it. For Telenor it grew 4% year-on-year to Q3 2023. For Telia it grew 3%.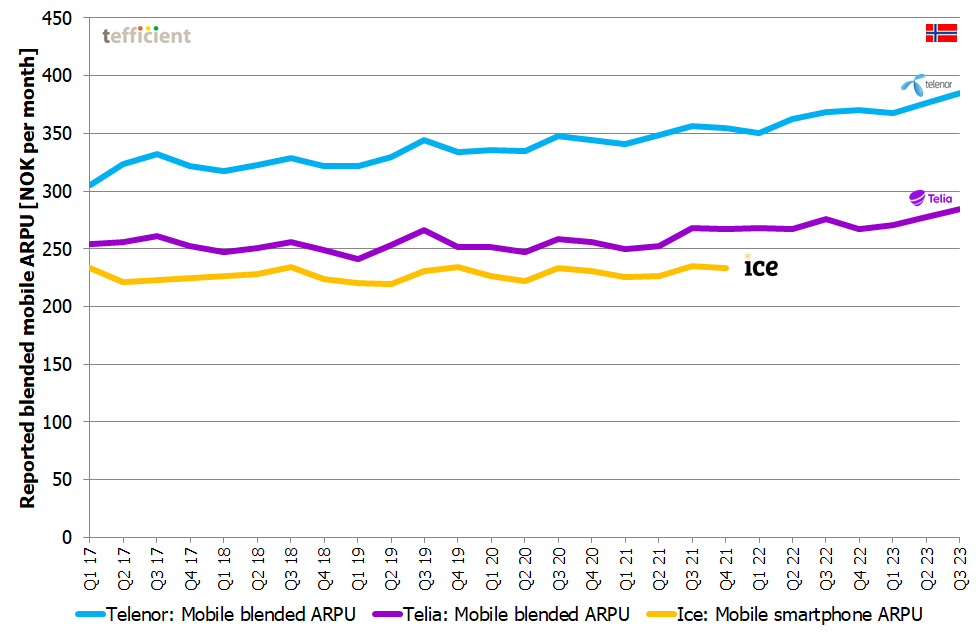 In Sweden, the ARPU development has been a bit more dramatic than in Norway. Three players, first 3, then Telenor and the B2B side of Tele2, witnessed their ARPUs going down from 2018 to the first half of 2021. A corona effect, you might say. Not really; it started before corona started (Q1 2020) and compare with Telia who could keep their ARPU steady or even increase it when 3, Telenor and Tele2 B2B seemingly fought a battle on price.
Continue reading

Seven signs that competition in Nordic telco is cooling down