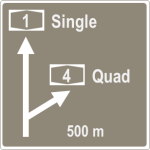 Triggered by Vodafone's 7,7 BEUR cash offer for cableco Kabel Deutschland and the emphasis Vodafone has put on communicating the importance of being able to offer quad-play (fixed broadband, TV, voice and mobile) in the German market, the question has to be asked: Isquad-play a competitive necessity?
This analysis compares data from operators that have taken the quad-play road: Orange France, SFR, Movistar Spain, Virgin Media, Swisscom, TDC and Orange Poland.
Their take-up might be impressive – driven by significant discounts – but what effect has it had on customer loyalty?
Download analysis: tefficient public industry analysis 9 2013 Multi-play