On 11 September 2015, Telia and Telenor announced that they had been unsuccessful in reaching an agreement with the EU Commission for Competition concerning a merger of the two operators in Denmark, which was announced 9 months earlier on 3 December 2014.
The concerns from EU presumably centered around a weakened competitive market in Denmark if Telia and Telenor were allowed to merge. As a background, the two companies had already merged their networks into a common JV called TT-Netværket.
So what has happened since – it has now been 5 months or so since the news about the failed merger? So you know what to expect in e.g. the UK and in Italy if the mobile mergers won't be approved there.
Price increases
TDC announced price increases for new and existing customers on 12 October 2015 mainly targeted at entry-level subscriptions. Telia followed suit about a week later with similar price increases. And probably TDC saw that it was not a disaster to raise prices a bit so they repeated the initiative in December 2015.
On 7 January 2016 Telenor did a similar move by increasing the price of the cheapest mobile subscription, although altering it slightly to the better at the same time.
Nevertheless, the result is that the overall price to get a mobile subscription in Denmark has increased over the last 5 months – quite the opposite of what was expected.
New offerings and self-chosen extras
Denmark is a market with a maximum consumer contract binding period of 6 months, which means that operators need to find ways to retain customers more vigorously than in most other markets.
Read more about retaining customers on our Nonstop Retention site
Telia has introduced Telia Upgrade, which allows an upgrade of the handset every 12 months, which among other things aims at changing the customers' perception of the contract binding period being just 6 months.
Telia (left) and TDC (below) have both introduced self-chosen extras (TDC has named it Valgfrie Fordele), which allows the user to choose a number of extras from a pool of possibilities. Other operators still tie certain options to certain contracts.
[Section added 5 February 2016] On 21 September 2015 '3' announced a campaign with free Netflix for 6 months included in selected subscriptions. As this campaign was not active when this blog entry was released, it was not included as the campaign was assumed not to be a success. But as '3's release today shows, the campaign was very successful (18.000 new customers of 30.000 total sign-ups, which is +1,6% of base) and has now been temporarily suspended pending evaluation of a relaunch. In the release, '3' state that 25% of the network data traffic is related to Netflix, so maybe '3' is also evaluating how big a Netflix campaign success the network can handle.
Elimination of brands
Telenor owns both sub-brands CBB Mobil and Bibob. On 14 January 2016 Telenor announced the elimination of the Bibob brand with the transfer of all Bibob-customers to the CBB Mobil brand.
Also TDC has discontinued sub-brands: Onfone was e.g. shut down in 2014. But in studied time frame, the big piece of news is that TDC has announced plans to eliminate the TDC brand towards consumers – TDC's original cable TV brand, YouSee, will be the primary TDC consumer brand going forward.
Organisational changes
TDC, Telia, Telenor and '3' have all made organisational changes at senior levels. In addition, Telia has purchased the remaining half of the MVNO/sub-brand DLG Tele.
Soon after announcing the planned merger of Telenor and Telia on 3 December 2014, organisational changes at Telenor seemed to indicate that a merger was close and that Telenor would soon be history. New CFO (Kristin Muri Møller), interim CEO (Jesper Hansen) and Network Director (Peter Nødbak) were appointed and Telenor Denmark was classified as discontinued in Telenor's global financial reporting.
When the failed merger became a reality, Telenor seemed to be in a hurry to ramp up activities again by appointing the interim CEO (Jesper Hansen) as permanent CEO, appointment of a new Director of Strategy and Transformation (Thomas Byrge Sørensen) as well as making an interim appointment permanent (Customer Director, Peter Gregersen).
Telia appointed a new CEO (Morten Bentzen) and a related appointment of Henrik Stenson into Morten's former position. Telia also decided to integrate the sub-brand Call Me into Telia's organisation with the Call Me CEO (Hanne Lindblad) being surplus.
TDC appointed a new CEO (Pernille Erenbjerg) in the period where the merger of Telia and Telenor was assumed to go ahead. After the failed merger TDC has announced a restructuring of the entire TDC organisation.
'3' has appointed a new Head of Business Marketing (Daniel de Visme), which is a new position.
Other changes
On 7 December 2015 it was announced that '3' will switch its national roaming agreement from TDC (2G) to Telia (3G). On the surface this may seem unrelated to the non-merger of Telia and Telenor, but it is very well in line with TDC's other actions to improve profitability.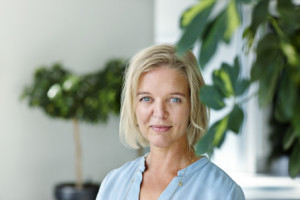 TDC's CEO, Pernille Erenbjerg, stated at TDC's Capital Markets Day that "I won't host the next disruptor" and she is apparently not sad to see the '3' deal being lost.
In closing…
It's unclear whether a merger of Telia and Telenor would have lead to a drastically different development in the Danish market – but it must be fair to state that the observed price increases probably surprised most observers (us included).
It was likely also a surprise to the Danish EU Commissioner for Competition in charge of the merger negotiations – and former Minister for Economic Affairs and the Interior in Denmark – Margrethe Vestager.