The past three months have been a testing time for the UK mobile and broadband service providers, as many of them have battled with outages, vandalised phone masts amid lurid 5G conspiracy theories, extreme demand peaks. Store closures have placed added pressure on field, customer service and call centre staff who have been largely working from home. We all know the drill. All of us just want to get on with 'getting back to normal', safely past Covid-19, to life as we used to know it. But we don't know how long it will take, or even if we will have the same breadth of services on the high street as before. Today, 15th of June, the shops are gradually and carefully opening their doors on UK high streets.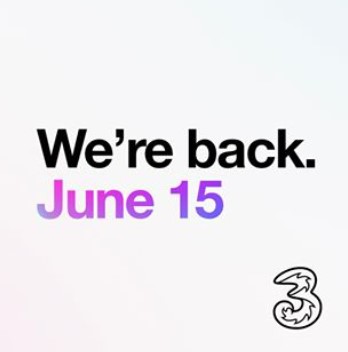 To everyone's credit, the "we are all in this together" messaging and the acts of kindness towards key workers have been necessary. The lockdown has seen some of the most passionate brand campaigning this market has seen for a long time, from Virgin's cute, virtual kid choir singing Starship's "Nothing's Gonna Stop us Now" (below) to EE's Kevin Bacon delivering his emotive pledge "we are here to serve you" offering six months of unlimited data for free for NHS workers. And many similar acts of support, advice, podcasts and entertainment via social media channels to keep us all going.
Smart digital is the way to stand out
But the pandemic has also offered us valuable lessons on the necessity to offer a sufficiently functional customer journey through digital channels ­– for those facing problems with their phones or connectivity, for those who've needed more data out of necessity or simply because they've had more time to shop around online to find the right plan.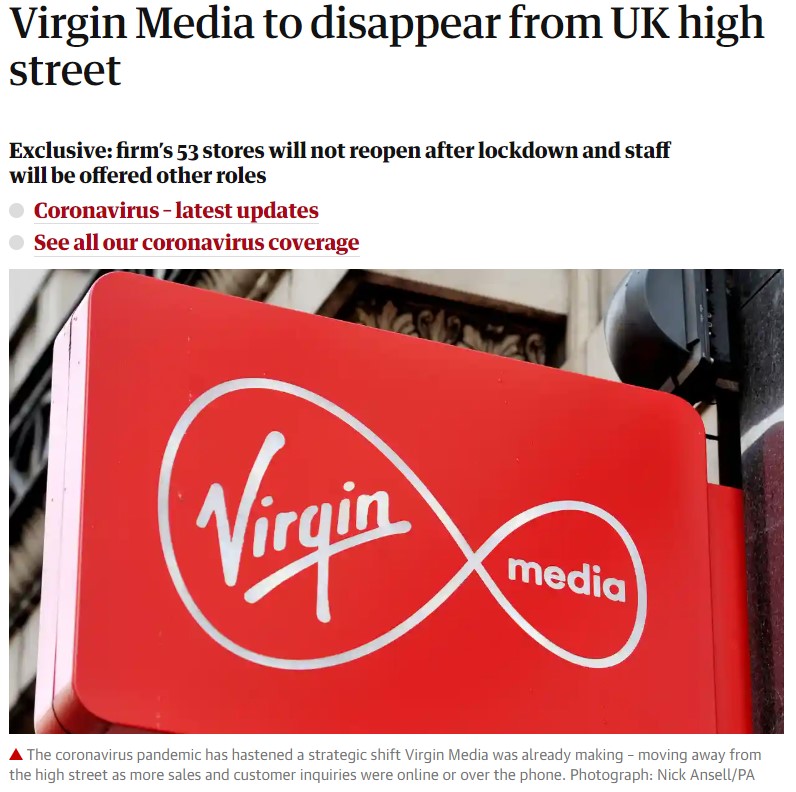 Many of the service providers have already been consolidating or closing retail stores ­­– and this trend is likely to accelerate also as the lockdown eases. Virgin Media made a head start and declared at the end of May that it will not be returning to the high street. Instead the broadband and TV provider will be closing its 50 plus stores completely. The majority of the affected staff will be offered and taking customer service roles instead and will continue working from home. In the long term, it will still have presence on the high street through its future partner O2. (The merger of Virgin and O2 in the UK was announced by Liberty Global and Telefonica in early May.) We expect others to follow Virgin's lead in reducing their high street presence or shifting it to out-of-town locations. We just don't know if and when the high street will come back to life.
The digital channels – web, social media, customer service and loyalty apps ­– are now more important than ever before. And many of the mobile and broadband service providers have made big steps to improve their presence and reach through everything digital. They are also well aligned when it comes to the big phone offers or plans; everyone offers unlimited data; most now have a 100 GB SIM only offer and all big brand phones are more or less offered by each of the providers. And pretty much everyone tarts up their offer with a variety of extras or benefits: Disney+ on us for six months (O2), swappable entertainment benefits including BT Sports (EE), Go Binge (Three), data rollover and flexible plans (Virgin), and inclusive roaming.
The differences are becoming wafer thin
We compared several offers to find out how they stack up (done the week prior to publishing this blog). For example, iPhone SE with unlimited data is offered for £41 per month by both Virgin Media (if you are an existing broadband and TV customer) and Three, for £45 by Vodafone on its no-bells-or-whistles but full speed Unlimited Max plan. O2 offers iPhone SE with unlimited data for a whopping £51.42 per month. And strangely, EE only affords a maximum of 10GB of data on the iPhone SE with a lot of extras in Swappable benefits for a pricey £40 per month. All of these on a 24 month plan, with small or no upfront costs. 100 GB SIM only plans are neatly aligned: £18 per month on Three; £20 per month on Vodafone, O2 and EE. All on 24 month contracts apart from O2 which only ties the customer in for 12 months. Three throws in Go Binge, personal hotspot use and Go Roam, and O2 gives "Disney+ on us" to the 100 GB SIM only offers.
So, what's the difference then? Who has the best network? Who is best for 5G? Well, that's obviously EE (at the moment), who has come trumps for three years in a row in various speed tests by the likes of Ookla and RootMetrics. And if you are looking for a safe bet on who's the front runner in 5G, then it will be EE again who took a head start in rolling out its 5G network in a now dizzying number of cities. Vodafone is fast following in the hope to carve out its share of the 5G market and it has also given its mobile plans a much-needed refresh (for example, speed-tiered unlimited plans). Three is the one which wants to plant it's flag on the 5G home broadband market. It has the right frequencies and acquired the wireless broadband provider Relish back in 2017, rebranded to Three's home broadband in 2019.
In spite of claiming to be the "best 5G network", "best network for data", "best SIM only network" etc., from a consumer's perspective, operators are much the same. They've given us the simplicity of worry-free unlimited data plans, goodies, more transparency in prices (most separate handset and tariff plans), dollops of data also on flexible SIM only plans. And their brand campaigns hammer us on every TV channel. So, what else is there for us consumers?
This is not a lockdown post-mortem, I promise. But the past three months has been infuriating for anyone trying to change contracts, get a better deal or – god forbid – fix a problem. Calling service providers and getting through has been a near impossible feat. "They keep calling me four times a day to take out more contracts but the bots online can't check my account or do anything … and I can't get through on customer service at all… And email is just automated response that doesn't resolve anything", claims an infuriated consumer on Three's Instagram. And there were hundreds of comments in a similar tone on each and every providers' social media sites (we narrowed our focus on Twitter and Instagram).
All these beautiful posts of goodness, @Grimegrans, kitten cuteness, competitions and Baftas were met by some pretty furious consumers who couldn't get through to customer services.
Kudos to EE's social media team, who patiently replied to pretty much each unresolved customer care topic – they took them offline to solve them one-to-one, or they gave direct guidance on how to fix problems. The proof is in many of these consumers gratefully posted their thanks to the team. O2 and Three also made attempts to reply but with paste-and-cut general advice rather than solving individual customer queries.
Comparing my notes on digital journeys
It must then be different on the operator apps or when signing into one's account on the web, shouldn't it? If you are an existing customer, surely you can get through digital assistants and the app platforms. Let's look at the digital customer journey for adding unlimited mobile to a M200 fibre broadband, Player TV and Talk Weekends bundle on Virgin Media. Offer one gives us more TV channels, offer two is an upgrade to higher broadband speeds and more TV channels, and offer three maxes out the TV channels. Where is mobile? I thought Virgin did unlimited mobile data. Oh, it is further down in the extras, after premium TV and Sport TV channels. Here I find what I am looking for, unlimited data for £41 on top of our home bundle. Love the brand, but that's not confidence boosting – these guys are treating the mobile plan as a side kick. No thanks, not for me.
The My Vodafone app looks promisingly slick and the VeryMe Rewards are integrated so that the customer gets everything they need from one single interface. If I need other apps (e.g. for managing a Vodafone Broadband connection), I can get to them from my main app interface. Great, they've clearly thought of the digital journey. So, I have a look at the deals. A grand total of 14 phone plans, including the iPhone SE. I go through a series of questions to help me get to the right phone plan; iPhone SE 64GB with the Vodafone Unlimited Max data plan for £45 monthly and £19 upfront. That's odd, its exactly the same as on the web – but I am upgrading as an existing customer? I select it and am guided through log-in to my Vodafone account. Why should I do that? My phone number is recognisable as a Vodafone number and I am using the My Vodafone app that contains my current plan details. I do as I am guided, log-in and hope to get a "best price" offer for an existing customer. No, no – I then get another set of "upgrade unlimited plans" to choose from, for slightly better prices than on the web. I am now 20 minutes later getting a bit weary and just hoping to speak to a "humanoid".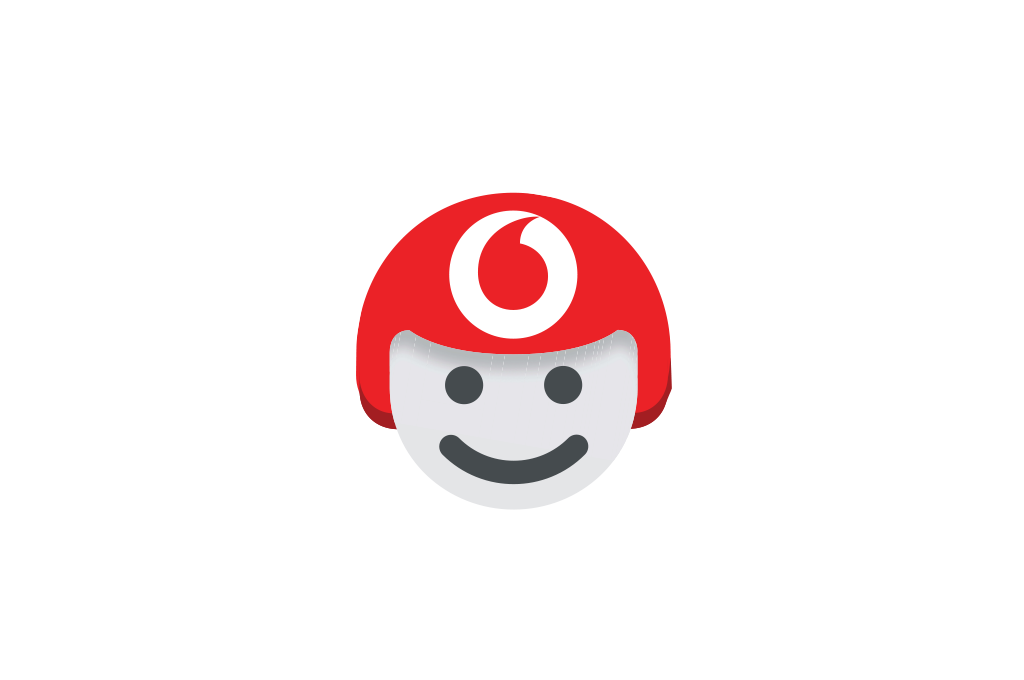 I go and find TOBi, Vodafone's digital assistant that is part of the My Vodafone app. Great, AI-enabled assistant, this is going to be quick. I am guided through a simple set of questions, my identity is being verified (yet again) this time by TOBi, I get to an agent and start a chat with Jovita. Jovita can't help, she passes me onto a different team as I am on a small business account, so I wait. "Please stay connected". I get to chat with Swapnil. So, I ask for the best deals on iPhone SE with unlimited data or alternatively the best price on a 100 GB SIM only plan. But the upgrades team is not working on chat at weekends, they are available on call only. That was 60 minutes until I got this point – and I had done my homework (the web prices and what the others offered). I knew what I wanted. It looked so easy but it quickly became overly complicated and muddled. To my joy, I actually got through to two polite chat agents. I had tried this process for four consecutive days with simply a "stay connected" message replicating every minute.
Okay, it is bound to be better on Three. They are the much loved "best data" network in the UK. Their branding is snazzy and cool, they've always kept it simple for the consumer. I am a big fan but not a customer (blame me for being lazy at changing providers). So, I just check out what's the mood in social media, before I ask my partner to check what kind of second phone plans they could offer on the same account. Oh wow, nasty chatter on Twitter and Instagram. In fact, someone has set up a @Three_Is_Broken handle and made it their business to slam the provider. Not good. And there is no activity on Three UK Support on Twitter since April 9th. I get really weary; is this worth it? But these have been exceptional times, let's give it a go. We have a sneaky peak at the offers for existing Three customers on the Three app. Slightly discounted phone plans, but SIM only and mobile broadband offers exactly the same for new and existing customers. Some of the app content is simply a replication of the website. So, let's cut to the chase and start a live chat. Samundra took us through identification and is now passing us to the sales team. "Please stay connected", still waiting after five minutes that feels like a long time. We end the chat after ten minutes. This is an improvement from the last four days, when chat was only available between 1pm and 4pm.
Oh boy, let's move on. O2, the phone "upgrade anytime" champion, is surely going to fare better. I find the message above on Twitter and something similar on Instagram, "Our call centre and social teams are really busy right now as you'd expect, so we're asking you to keep lines & tweets free for vulnerable customers who need help most. We really appreciate it." I decide to use the web and use the "help me choose" feature to find the best data plan for iPhone SE. I max it out on everything – heavy user of music streaming, gaming on the go, social media, TV and video streaming and mobile hotspot ­­– thinking that it is unlimited data that I need and want. But no, it is 60 GB that O2 recommends me for iPhone SE. I start again and try to figure out the right data bundle for Samsung Galaxy S20 Ultra 5G. No difference, according to O2 I need 60 GB of data. So, who then needs unlimited data? Wouldn't a 5G phone increase my data usage as you can do more on 5G than 4G? The unlimited plan is offered but not recommended it seems. I get a plan proposal on the "help me choose" tool but not option to chat or speak with an agent. I start hesitating.
It is a pleasant surprise to see the chat feature activated on the EE website. I select "thinking on joining EE", I am instantly connected to agent Rebecca. I ask for the best deals on iPhone SE with unlimited data or on the 100 GB SIM only plan. Rebecca informs me that the SIM only plan is currently a campaign offer, prices are the same throughout, but that I might get a better retail price on the iPhone SE in some of the shops. The shops are opening on 15th of June, so I am then left with the choice of buying what I see online or heading to a newly re-opened EE store in central London to see if I could squeeze a better phone plan than on the web. Well done though for EE, for a fast customer response.
It is time to make the journey smoother
I've now used a good couple of days to shop around online and compare. I felt fairly confident that I could do a deal today, a day before the shops open again. But I was left underwhelmed and a bit hacked off especially by the providers I or my partner use. It has been difficult or too time consuming and complex to reach the providers. When call centres are out of reach (staff working at home, reliance on India where the pandemic is still rife) and shops are closed, it is not enough to do inspirational brand campaigns and maintain a solid website. And if the high street presence is diminishing, the importance of well-aligned and smartly executed digital channels is imperative.
Above-the-line promotions are imprecise and old school. Pushing messaging one-way-only on social media is just dumb. The brand promise has to trickle down all the way to individual consumer interactions. Smooth digital journeys matter more for consumers than ever before. A lot has been fixed on the UK mobile market. It is time to fix this one too.
Still looking for an upgrade on my phone plan. Anyone out there?