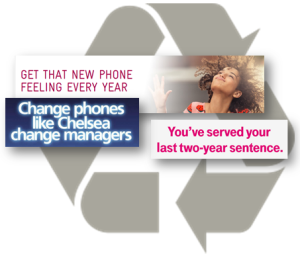 The equipment instalment plan has proven capable of substituting the subsidy model in mobile – even in traditional subsidy markets like the USA and the UK.
While the EIP opens for more competitive service pricing, it also opens for flexibility when it comes to equipment upgrades: Pay remaining instalments – and upgrade. Some operators go further, though:
Realising that customers aren't particularly interested in obtaining the ownership of (aged) equipment, pioneering operators introduced a variant of the EIP – based on an early return of equipment: The early upgrade plan.
It's a recurring upgrade promise – often without any additional fee. Take-up has been great, but it's only now the pioneering operators need to start delivering on this promise.
Download analysis: tefficient industry analysis 5 2014 early upgrade plans 19 Sep