Not many operators in Europe report the number of 4G subscribers, but in this graph we have collected those who have. We recalculated end of March 2015 figures into penetration figures of the total SIM base.
In certain countries there are several reporting operators; these are indicated with country flags.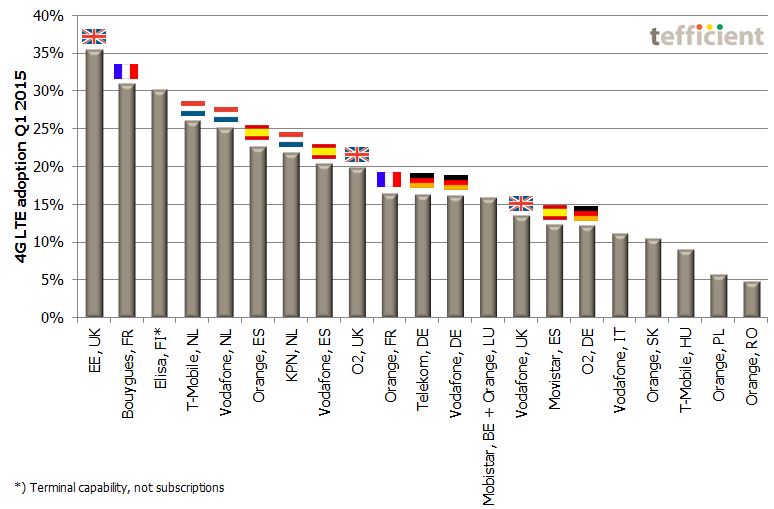 EE in the UK leads in Europe with a penetration of 36%. Local competitors O2 and Vodafone are significantly behind.
In France, Bouygues (31%) has almost twice the 4G penetration of local competitor Orange.
The three operators in the Netherlands are close to each other.
In Spain, Movistar is behind local competitors Orange and Vodafone whereas Germany generally shows low penetration levels – with O2 (now including E-plus) having the lowest.