We promised that when we reached 500 followers on LinkedIn, we would invite everyone for a fika – "the sweet secret to Swedish success".
Time to deliver.
Download this info sheet
If you're among the 500, sign up by posting a comment to this LinkedIn post. Seats are limited.
Once you're signed up, we are looking forward seeing you in Höllviken, Sweden.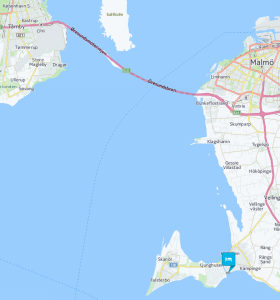 Coordinates? Click on the map.
If you fly in, note that Copenhagen is the closest international airport. It's just 30 minutes away by taxi. Malmö airport (also 30 minutes away) has a few international routes but good connectivity to Stockholm.
We invite you to stay overnight at the nice venue without a charge, subject to room availability. Request a room.
We will share a few key industry observations:
Telco loyalty 2.0 (was there a 1.0?)
Who is Margrethe Vestager and what drives her?
Building a community – why and how?
The "best network" position – what's it worth?
Welcome to our slide-free networking event!
Marina, Allan & Fredrik