It's been more than two years since the June 2012 launch of Verizon's shared data plan which took out all other Verizon postpaid plans at one go. From this point on, new Verizon customers (or prolonging customers) had to take the Share Everything plan (later renamed More Everything). The initiative was Verizon's final attempt to get rid of unlimited data and make usage-based data monetisation a reality.
Since the standard US postpaid contract is running for 24 months, we should after two years consequently see a 100% adoption of Share/More Everything within Verizon's postpaid accounts? No, it is 55%.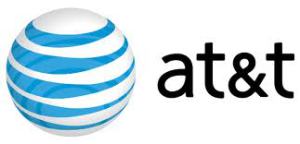 Verizon's primary competitor, AT&T, launched their shared data plan, Mobile Share, in August 2012. Unlike Verizon, they kept other postpaid plans available to begin with. More than one year later, in October 2013, Mobile Share was eventually made the only plan. AT&T reports that 56% of their postpaid SIMs are on Mobile Share. Still not 100%.
In its Q2 reporting of yesterday, AT&T says that 80% of postpaid smartphone subscribers are on usage-based data plans. Leaving 20% of smartphone subscribers (plus a bunch of data-only subscribers – no reporting for that segment) that still are unlimited.
Verizon and AT&T's principal method to convince customers to let go of their unlimited plans has been equipment subsidy: You wouldn't get any unless you go for the new plans.
But T-Mobile's disruption of the subsidy model – later embraced by AT&T and (somewhat reluctantly) implemented by Verizon – has led to US customers shifting away from subsidy, instead going for installment plans or BYOD. And with these models, customers can easier hold onto their grandfathered unlimited data plans.