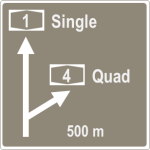 Analysis & Go-to-market, 2014
How have operators introduced mobile-fixed convergent quad-play in Europe's most advanced markets France, Spain, Portugal – and in emerging quad markets like Belgium, the Netherlands, the UK and Germany? How has competition reacted?
Using facts: How have these quad introductions affected market share, churn, acquisition & retention cost, demand for mobile, fibre-speed broadband and TV – and revenue and margin? Which defensive actions can non-convergent operators take?
Which factors can be attributed to effective take-up of quad play? Market share, fibre deployment and homepass, TV offers, exclusive content – or is it just about bundling discounts? What discount levels are we talking about?
Based on international facts and best practice, what would tefficient recommend? Taking local conditions, operator strategy and market position into account.
Commissioned by two operators.