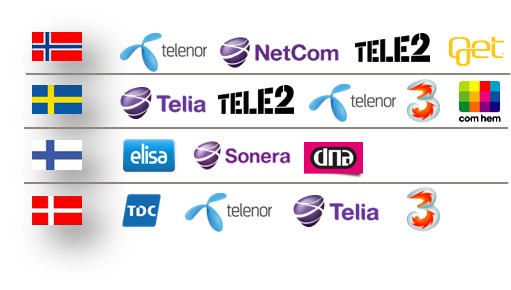 Press release
There are two major changes to this benchmark compared to 2013 and 2014:
The scope has been expanded from mobile operators to mobile, fixed/cable and integrated operators
The peer group country cluster has also been expanded: We now welcome Denmark as a complement to Sweden, Finland and Norway
In total, 16 operators (see above) will be invited to participate. As previous years, the identities of the actual participants will be confidential.
An operator can, depending on business scope, focus or budget, participate in one, two or three of the benchmarks: Mobile, fixed/cable and/or the integrated benchmark.
Integrated operators: Since the mobile-fixed mix is different from one integrated operator to another, integrated operators aren't just compared "as is". With
tefficient
's methodology, an operator's actual mobile-fixed mix will be taken into account on a per-KPI basis making the integrated peer group totally relevant for this
specific
operator's mobile-fixed mix.
Other modifications to the benchmark are: Improved comparability for equipment sales via subsidy and instalment models; M2M split-out; Improved comparability between telesales in incoming and outgoing calls; Improved comparability between "make or buy" in Networks OPEX & CAPEX; More detailed network quality KPIs.
Mobile benchmark: 603 KPIs derived from a maximum of 376 input data points
Fixed/cable benchmark: 549 KPIs derived from a maximum of 471 input data points
Integrated benchmark: 555 KPIs derived from a maximum of 594 input data points (stand-alone) or just 99 additional input data points (if mobile and fixed benchmarks done)
All three benchmarks cover revenue, OPEX, CAPEX, headcount productivity, performance, traffic & load, quality and innovation & growth for 33 functions.
Deadline to participate is 23 January 2015. Input data (FY 2014) frozen 20 March 2015. Results available 24 April 2015. If you're among the 16 operators, please contact tefficient for an introduction.