Bucket plans – with volume caps on the number of minutes, messages and Mbytes – have been offered by mobile operators for years. Even though the composition has varied over time (e.g. through elements made unlimited), the concept is well known to customers.
Monthly caps have become the standard of our industry. Another standard is to reset those caps at the start of a new month. This means that any balance left – minutes, messages, Mbytes – is voided. Or confiscated – to use the word of John Legere, CEO of T-Mobile USA.
A number of factors are contributing to an increasing customer annoyance over this voiding practice:
Most operators have, quite effectively, put an end to unlimited data. This means that more customers experience the feeling of losing their balance.
Multi-user shared data plans are becoming more common and these customers will see their unused aggregated data volume being voided (which feels worse since the number is bigger)
Some operators in e.g. USA, Australia, Canada and Norway charge hefty overage fees, which trigger customers to apply a safety margin when subscribing to plans, leaving higher volumes unused at the end of the month
Many operators not charging overage fees are transitioning from a policy where customers were throttled when they reached their data cap to a policy where data is cut off. This leads to a higher propensity to top up data. The problem is that some operators charge a premium for top-up data while only selling it in large increments. But the lifetime of top-up data is often shorter than a month; many operators void the whole data balance – including the recently topped up data – by the end of the month. More about this at the end.
The customer annoyance related to this "confiscation" would be avoided with a rollover concept – where a customer accumulates unused volumes for later use. Such concepts are almost as old the bucket plans, but were historically not applied to data – but voice.
The introduction of rollover data might be a game changer: In many markets, operators have increased the data allowances in bucket plans rather than reducing the price of them. There's been inflation in the data allowances and customers have felt they were given more value for the same money.
With rollover data introduced, such customers would quickly accumulate significant balances. After a while, these customers could downsize their plans and, perhaps up to a year, live mainly on their balance. This is a horror scenario for an industry which has reversed its monetisation to rely on data volume – and nothing but – data volume.
But here it comes. Started by C Spire, a regional operator in Southeast USA. In November 2014, C Spire launched Rolling Data plans.
The following month, T-Mobile launched Data Stash as their eighth Un-carrier initiative:
T-Mobile, who still offers unlimited data as an option and is the only major US carrier who doesn't offer multi-user shared data plans, lets postpaid customers on Simple Choice plans with 3 GB allowance or more¹ rollover unused data. The maximum lifetime of rolled-over data is 12 months.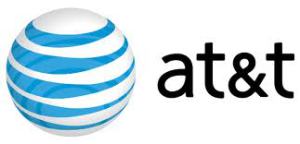 Considering the "horror scenario" described, it was surprising to see one of the incumbent operators in the USA, AT&T, follow T-Mobile. Just a month after T-Mobile's launch, AT&T introduced Rollover Data.  But AT&T is solely offering it to customers on Mobile Share Value plans – where "Value" means "without handset subsidy". These plans, which were developed as a response to another T-Mobile initiative, have come to stand for a majority of AT&T's sales. There are 50 million of them. The fact that Rollover Data won't be available for customers on plans with handset subsidy shows how determined AT&T is to make the subsidy model less attractive. T-Mobile has already left that model behind – entirely.
It demonstrates how important it is for operators to find new ways to retain customers now that the contract lock-in of the subsidy model no longer applies. Rollover data is such a new way.

AT&T's implementation is different than T-Mobile's: Unused data can only be rolled over to the following month, not longer. In T-Mobile's Data Stash, it can live up to 12 months. On the other hand, AT&T gives it to all Value customers regardless of allowance (T-Mobile starts at 3 GB¹). If an AT&T customer has a multi-user share plan, rolled-over data can be used by others. Since T-Mobile doesn't have multi-user shared plans, rolled-over data need to be consumed by the same user.
Will the rollover concept spread internationally and become a new industry standard? Before AT&T decided to introduce it, we would have answered no, but after AT&T's decision we think it will. The world is leaving the subsidy model behind step by step. And for operators who can't lock customers in using contracts, rollover data will be key for customer retention. The operator who is first with it in each country can also expect a customer acquisition boost. Customers strongly feel that it is unfair to void data which they have paid for.

One step towards a complete implementation of rollover data can be to let customers keep at least unused topped-up data. Tele2 in Sweden has recently – alongside other significant changes – introduced this. This means that unused topped-up data stay on your balance until you actually need it again. This increases the probability of a top-up – and it increases the probability of a large top-up.
Tele2's Swedish competition – Telia, Telenor and 3 – are all voiding unused topped-up data at the end of the calendar month (or on some of Telia's plans, after 31 days). In the case of Telia and Telenor, the minimum increment is at the same time as high as 1 GB – quite a lot if you have two days left of the month and know you would lose the surplus.
Rollover data has the potential to radically change the conditions for data monetisation – or rather mobile monetisation in general.
tefficient has a number of operator references within analysis and consulting on the topic of data monetisation:
---
¹) 1 GB or higher for tablets. Unlimited is still offered by T-Mobile but out of scope for rollover data.