2019 will be a year with significant uncertainty for many operators. Will we get that frequency license? Will the merger in our market be approved? Will we be able to launch 5G? Will competing fixed wireless propositions steal our broadband customers and erode prices? Will our competitors begin producing original content?
Good then that there are questions that can be answered here and now. These are the ones we know many of you are busy with: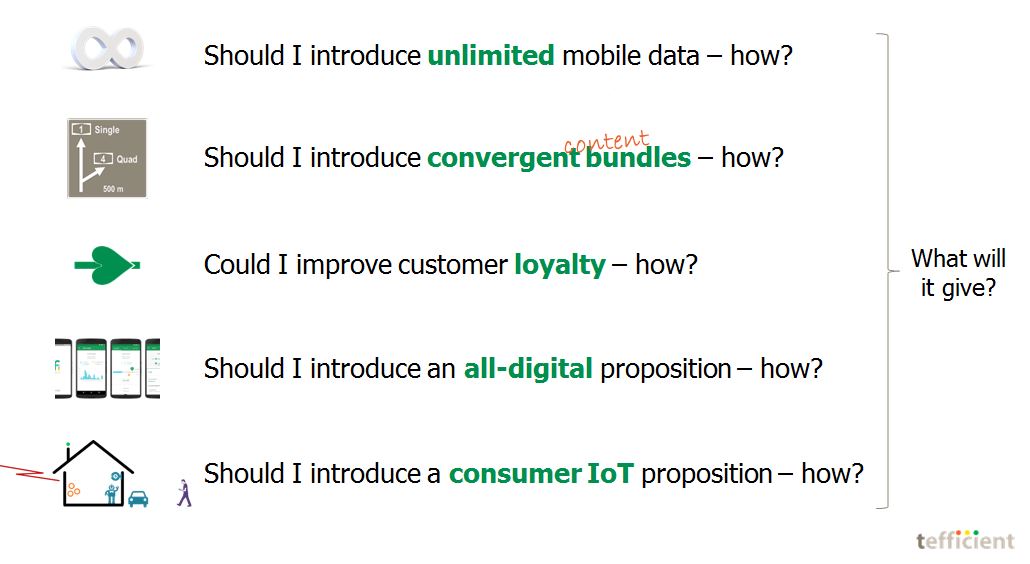 There's help. Talk to us. Inspect our luggage. If it feels right, engage us in a discovery and analysis project to answer one – or several – of the questions above.