Reference: Analysis, 2023

Norway's Ministry of Local Government and Regional Development last week published two analyses commissioned from Tefficient.
The conclusion is summarised (in Norwegian) in a press release from the Ministry.
Both analyses are quite comprehensive and compare Norway to the three fellow Nordic countries Denmark, Sweden and Finland. It means that they are highly interesting not just for the industry and policy makers in Norway, but in all four countries.
An example graph from the fixed analysis: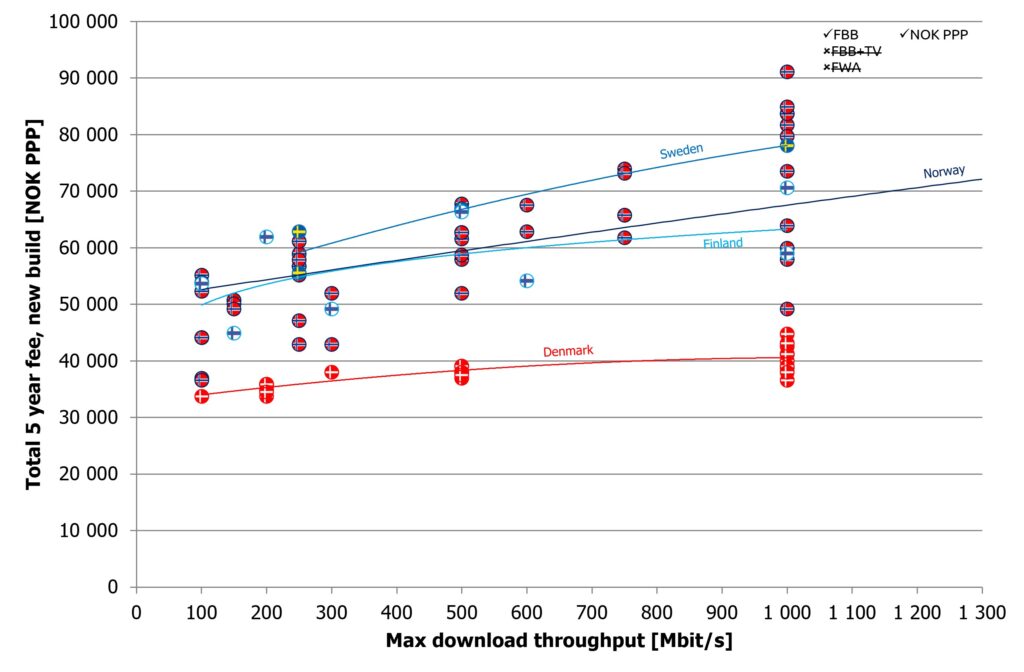 Since the Ministry has made both analyses available for public download, you can access them directly and for free from here:
Continue reading

Assessment of Norwegian mobile and fixed broadband pricing in a Nordic context – 2023