It's here. I've been salivating after the latest Apple Watch 3, with all the bells and whistles. Slick, beautiful, cool and I'll only need a watch to make/receive calls and text, stream music, etc. This should be easy, I'll just pre-order the GPS & Cellular version. I'm a UK consumer and have a passion for all things mobile & telco, both home and abroad. Therefore, I decided to find out how Apple Watch 3 offers compare in the UK, USA and Australia.
Firstly, the Apple Watch 3 (GPS + Cellular) only works with iPhone 6 or later with iOS11 or later. Tick, I've got an iPhone 6s. But the Apple Watch and iPhone service provider (either handset plan or SIMO) must come from one and same provider.
All the EU (and often broader European) carriers and MVNOs today offer generous inclusive roaming to mobile subscribers. So, it came as a bit of a surprise that roaming on the Apple Watch 3 is not available outside the coverage area of the carrier's network. Not so handy for regular frequent flyers who could benefit from being hands free while moving through airports while making last minute calls before boarding. Okay, so maybe this will all change later, fair enough.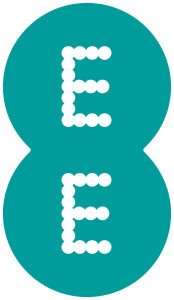 What next? Well I'd just like to share the data from my main plan with the phone. That would be logical, right? Surely not a big deal to put into practice. I'll check which providers offer a plan for the Apple Watch 3. Not so great, I'm on a Vodafone SIMO plan, and they don't support the Apple Watch. EE has the exclusivity, for the time being, in the UK. That's no problem, maybe this is a good opportunity to go on a higher data plan with EE and share it with my iPhone 6s (BYOD) and the new Apple Watch.

To start with EE offers the Apple Watch 3 (GPS + Cellular) only on 24-month binding contracts, when buying the watch from them. Not so great, especially on a market that is moving fast and furious towards non-binding 30-day plans. Next, the multi-plan discount that EE normally offers doesn't apply to the Apple Watch – why not? SIMO/phone plan + smartwatch plan is two plans, so that should qualify for the discount.
The 38mm watches have no upfront costs (apart from the stainless-steel case with soft white sport band). The monthly cost for the Apple Watch 3 on EE is £25.00 per month including unlimited data. The smartwatch uses the minutes and texts from the phone plan. That's a total of £600 over two years, £399 for the watch and £201 for the data. £8.38 for unlimited data on the smartwatch is not bad. But how much data does one need on a smartwatch? I mean, you can't watch Game of Thrones on a watch? And when you're close to your iPhone and connected over Bluetooth, the smartwatch uses the phone's data plan.
Several people have also been asking about the cost of linking the Apple Watch 3 to the EE phone (or SIMO) plan if one buys the watch elsewhere. EE helpfully replied on Twitter that users can benefit from EE connectivity with six months free unlimited data and then pay a monthly fee of £5 for 10GB. So what is the minimum contract period then?
I wistfully look at what other international carriers are doing?
Moving on to the USA. The friendly folks at T-Mobile USA have again made things nice and simple. Two options offered, buying the Apple Watch 3 upfront in full (+ taxes and shipping) or on a 24-month payment plan. On top of the cost of the watch, the subscriber pays for a smartwatch plan that uses T-Mobile's ONE™ including unlimited texts, calls and data (but at 512 kbit/s). The first three months of the smartphone plan are free, then charged at US$10.00 per month when combined with the phone line – and with no annual service contract. No ambiguity here, clear separation of the cost of Apple Watch 3 and the non-binding smartwatch plan.
Next stop, Optus in Australia. Optus charges AU$5.00 per month on top of the mobile phone plan fees for "Optus Number Share bolt-on" between the phone and smartwatch. When signing up before year end 2018, subscribers will get the first six months for free. Not a huge additional cost to the monthly mobile bill. But – the Apple Watch 3 can only be purchased on a 24-month plan, for AU$23.00 per month (for a 38mm case). That is AU$552.00 over two years. Optus promotes what it calls "Data Pool" for both families and for individuals with multiple devices. Rather than selecting and sharing one selected data plan, data pooling is about "the convenience of one bill that combines all data inclusions of connected devices into one". Optus does not explicitly state how much data is included or not in the Number Share bolt-on. The assumption is that the Apple Watch 3 uses the data from the Optus phone or SIMO plan (or the shared data pool).
Three very different examples
T-Mobile decoupling the smartwatch cost and usage, EE and Optus mainly offering binding 24-months options. As to average data usage on the Apple Watch 3, who truly knows yet?! It's too early to say. But as Charles Arthur says in his blog, watch cellular data use is not addictive, it's substitutive.
EE has tried to simplify things by including unlimited data specifically for the Apple Watch 3 plan. But is unlimited data needed for a watch plan? T-Mobile allows the watch to share the unlimited data of T-Mobile ONE™ – the one single unlimited plan that most of its subscribers are on. Rather sharp connectivity fee though at US$10.00. Optus places emphasis on number sharing, leaving the issue of data usage somewhat vague. Maybe Optus is most truthful, after all, it is mainly the connectivity to the phone plan and number sharing that users need and should pay for.
T-Mobile first to change
Since we first went to press with our little analysis, T-Mobile USA has decided to move away from throttling data and will now offer the Apple Watch 3 connectivity with unlimited data on 4G speeds. We applaud John Legere for hearing out customer concerns and making the change.
Ordering an Apple Series 3 watch from us? We heard you want our 4G speeds for it, so now you'll have it! Plan changes are coming soon. 🎉 https://t.co/FPBi9FmP6e

— T-Mobile (@TMobile) September 16, 2017
We expect to see quite a few u-turns before we really know how much data a smartwatch uses, and what is the additional cost consumers are willing to pay on top of their monthly phone or SIMO plan.
It is all surprisingly complicated – suddenly! Let's hope these are just teething problems.