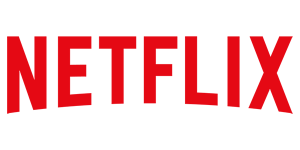 Some of you might feel that tefficient tends to overstate the importance of Netflix for telecoms.
In most European markets where Netflix operates, it has as many subscribers as all other paid video streaming services together. In some of these countries Netflix has more households subscribing to its service than there are IPTV households in the country.
In USA, where Netflix launched streaming services already in 2007, the company had 42 million paying streaming customers in September. To put that in proportion, USA's largest cable TV company, Comcast, had 22 million paying TV customers. AT&T just acquired DIRECTV who distributes TV over satellite to the US and to Latin America. It had a bit less than 20 million customers in September. The IPTV services of AT&T (U-verse) and Verizon (FiOS) each had less than 6 million TV customers.
Cord cutting is a fact for cable TV operators when the customer preference gradually moves from linear in-home entertainment to non-linear out-of-home entertainment – sometimes called belly telly. Traditional TV providers are launching their own TV everywhere solutions, but it can't stop the trend of traditional TV providers losing TV customers. Forerunners like Virgin Media, Rogers, Comcast and Com Hem have seen this coming and have managed to re-position themselves as fixed broadband providers – today having more Internet customers than TV customers. In order to stay relevant, cablecos also need to provide their customers with mobility, though.
Without mobile networks, cablecos
are increasingly relying on Wi-Fi for mobility. Comcast e.g. reported 11.7 million Wi-Fi hotspots in September. Almost all are homespots, i.e. Wi-Fi home modems doubling as public Wi-Fi hotspots with separate SSIDs.
To summarise:
Netflix (and other independent video streaming services) cause TV customers to leave cablecos.
This makes cablecos target the fixed broadband business of telcos.
To defend, telcos go after the TV business of cablecos, offering IPTV.
Cablecos deploy large Wi-Fi networks to make sure their customers can access their TV everywhere cost-effectively. This competes with the mobile networks of telcos.
Telcos respond by exempting data traffic from their own TV everywhere app – so-called zero-rating. This is a questionable practice from net neutrality point of view and the risk of legislation prohibiting it increases. Many telcos – Vodafone and Bouygues are good examples – instead respond by partnering with an OTT like Netflix and paying the service fee for their customers (without zero-rating the service).
Note that this chain reaction started and ended with Netflix.
But the success of Netflix – the company announced yesterday that it will add 130 countries to its footprint – is actually helping mobile carriers.
Even though there are other video streaming services, Netflix seems to be the catalyst for a change in user behaviour. It's Netflix that taught most of us how to systematically consume video on our smartphones, tablets and PCs. Also when out and about.
Most of the Netflix traffic is obviously carried over Wi-Fi – even when Netflix is consumed on a SIM-device like a smartphone, but it still spills over to mobile data.
The chart shows the average mobile data usage per any SIM for thirteen countries reporting mobile data traffic while also being Netflix countries. Click to enlarge.
From previous analyses we know that mobile data usage to a large extent is explained by the effective price per Mbyte but that factors like the penetration of data-only SIMs also matter. Still, it tends to be so that countries with a longer Netflix lifetime (Ireland, UK, Finland, Sweden, Norway) have developed a higher mobile data usage than countries with a short Netflix lifetime (Germany, Belgium).
USA has a Netflix lifetime four years longer than everybody else, but USA hasn't got higher mobile data usage than e.g. the UK or Norway. Maybe it doesn't take more than three years for Netflix to become a household brand and to influence that behavioural change?
It will be interesting to follow if Netflix' added 130 countries will now start their journeys towards higher mobile data usage. We think so.
It's good news for the mobile carriers of the world.