Taiwan: Unlimited is so last year – Korea: 5G boosts usage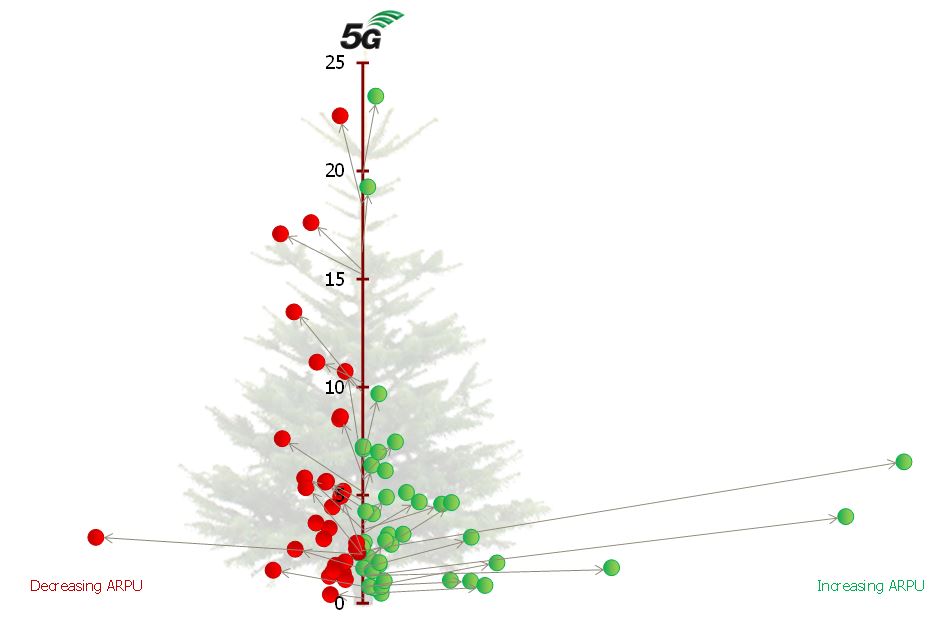 Tefficient's 24th public analysis on the development and drivers of mobile data ranks 115 operators based on average data usage per SIM, total data traffic and revenue per gigabyte in 1H 2019.
The data usage per SIM grew for all; everybody climbed our Christmas tree. More than half of the operators could turn that data usage growth into ARPU growth – for the first time a majority is in green. Read our analysis to see who delivered on "more for more" – and who didn't.
Speaking of which, we take a closer look at the development of one of the unlimited powerhouses – Taiwan. Are people getting tired of mobile data?
We also provide insight into South Korea – the world's leading 5G market. Just how much effect did 5G have on the data usage?
---
Download analysis: Mobile data consumption continues to grow – a majority of operators now rewarded with ARPU
---
Two charts – Figure 1 and Figure 11 from the analysis – visualised with Datawrapper to embed in your story: