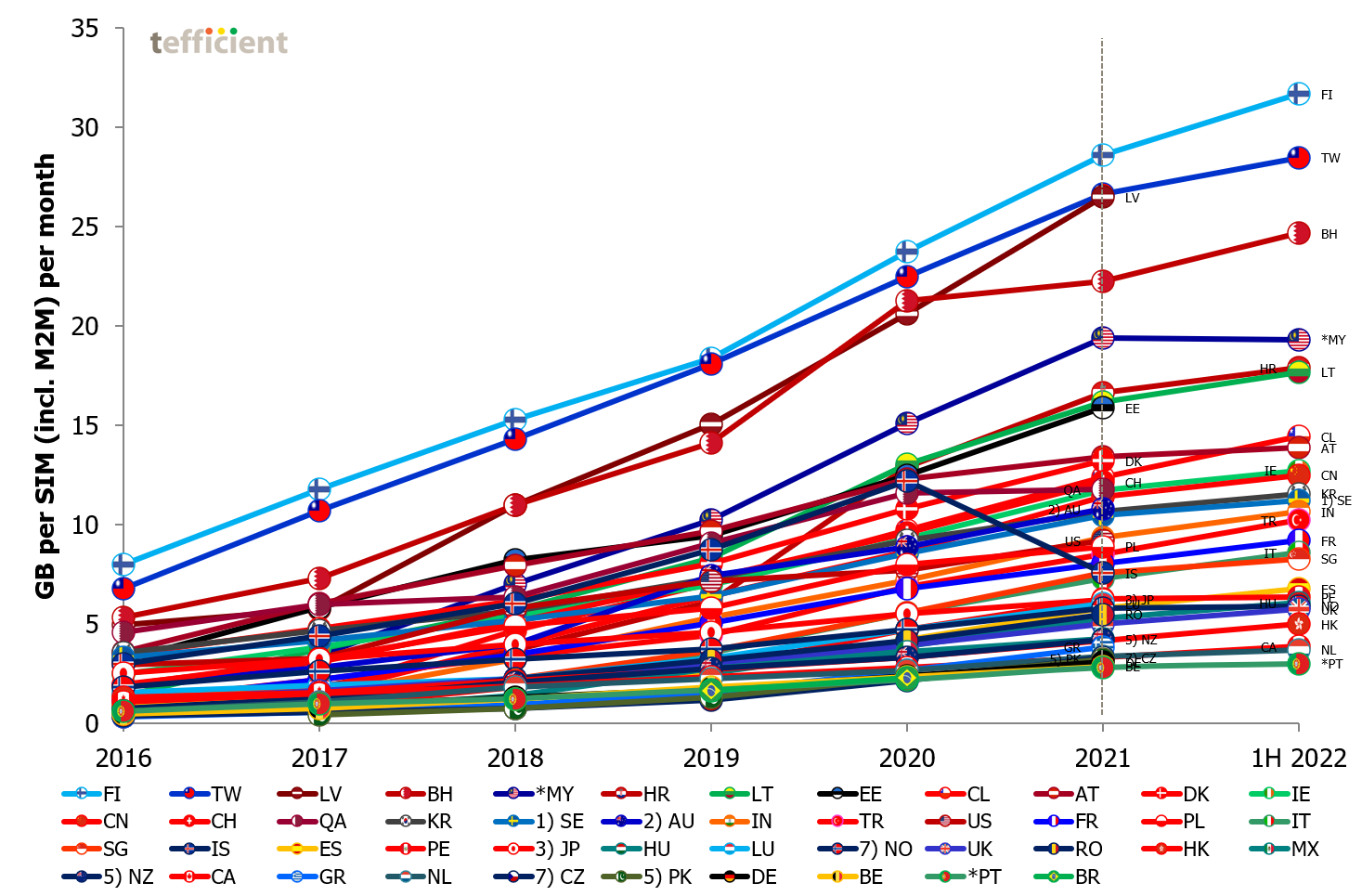 Tefficient's 35th public analysis of the development and drivers of mobile data compares 46 countries from all regions of the world.
In our previous reports we could see that the pandemic drove the mobile data usage. But during the second half of 2021, the demand for more mobile data slowed. And this trend continues into the first half of 2022.
The country with the fastest growth in usage this time was Canada with 31%. In the other end, Peru, Malaysia and Austria experienced unusually slow growth rates of just 2-3%.
Continue reading

Further slowdown in data usage growth causes positive ARPU development to soften