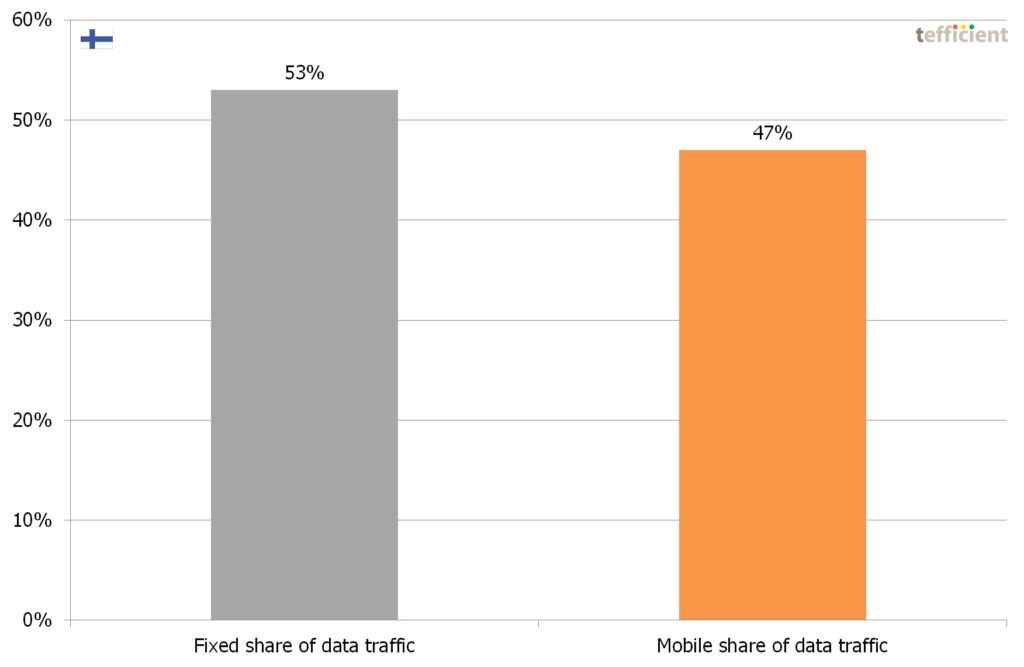 Tefficient's 32nd public analysis of the development and drivers of mobile data compares 46 countries – now with Brazil added – from all regions of the world.
In our previous, full year 2020, report we could see that the pandemic drove mobile data usage – contrary to the belief that all that time we spent at home would offload mobile data traffic to Wi-Fi and fixed broadband.
Although the pandemic was still very much present in our daily life, the relaxation of restrictions in the first half of 2021 led to a more normal growth in mobile data usage.
It wasn't the best timing, but the mobile industry introduced and marketed a new generation of technology, 5G, in the midst of a pandemic. The impact of 5G on mobile data usage could be positive – especially when operators use 5G as a catalyst to reconsider and loosen previous strict policies.
Finland, Taiwan, Bahrain and Latvia continue to lead the world in average data usage per subscription. The fastest growth was in Peru with 53% – far from the 111% growth that Croatia led with in 2020. Quite a few countries – Iceland, Qatar, Bahrain, Austria, France and South Korea – experienced unusually slow growth rates of 20% or less in the first half of 2021.
Data-only continues to define the average mobile data usage although the share of base is limited. Even more so than before; the pandemic lifted the demand for data-only and it was sustained in the first half of 2021.
Using mobile data has never been cheaper but the erosion in the revenue per gigabyte slowed compared to 2020. Spain had the fastest erosion, 37%, and India the slowest; 9%.
How did ARPU then develop? To answer that, we present an updated Christmas tree graph. And we show how 5G helped South Korea's and China's operators to move from the wrong to the right side of the Christmas tree.
---
Download the analysis: Back to normal? Or will 5G push the envelope?
Updated 8 December with Australia's 1H 2021 numbers, South Korea's 5G numbers for October – and a few corrections. Updated 15 December with Romania's 1H 2021 numbers. Updated 16 December with Canada's 2020 numbers and new 5G numbers for the UK. Updated 2 January with Greece's 1H 2021 numbers. Updated 27 January with Qatar's and Iceland's 1H 2021 numbers.