Dansk Energi (Danish Energy) is a business and interest organisation for energy companies in Denmark. These companies spearheaded the rollout of fibre networks in Denmark.
In a press release, Dansk Energi concludes that Denmark has among the lowest prices on fibre broadband in Europe. That conclusion is based on a comprehensive price benchmark performed by Tefficient – a benchmark which Dansk Energi has made public. Open the press release and download the benchmark in the "Dokumenter" area highlighted below.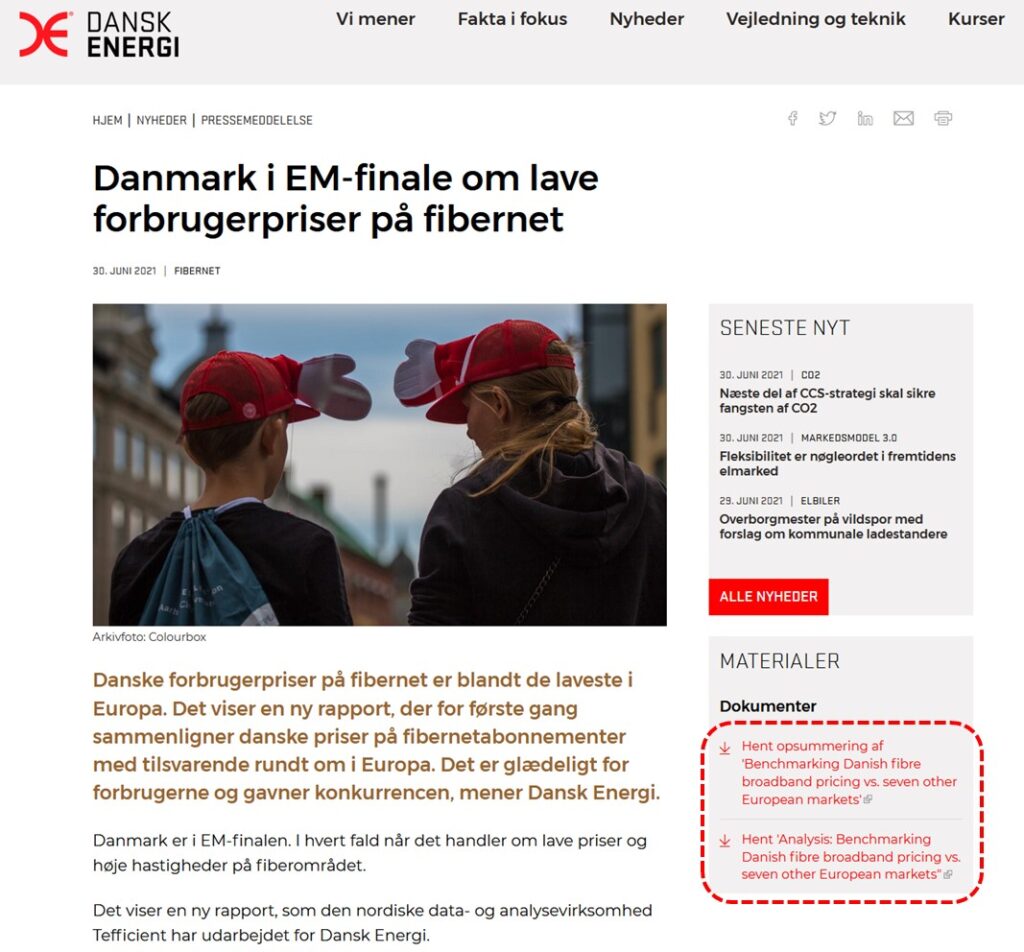 The benchmark report is written in English and as it compares Danish fibre broadband pricing with that of Sweden, Norway, Germany, the Netherlands, Belgium, the UK and France, it is interesting reading for anyone in these countries too.
Tefficient's approach has been to benchmark not only all recurring subscription fees but also all one-time fees – both for the new build case as well as the existing connection case.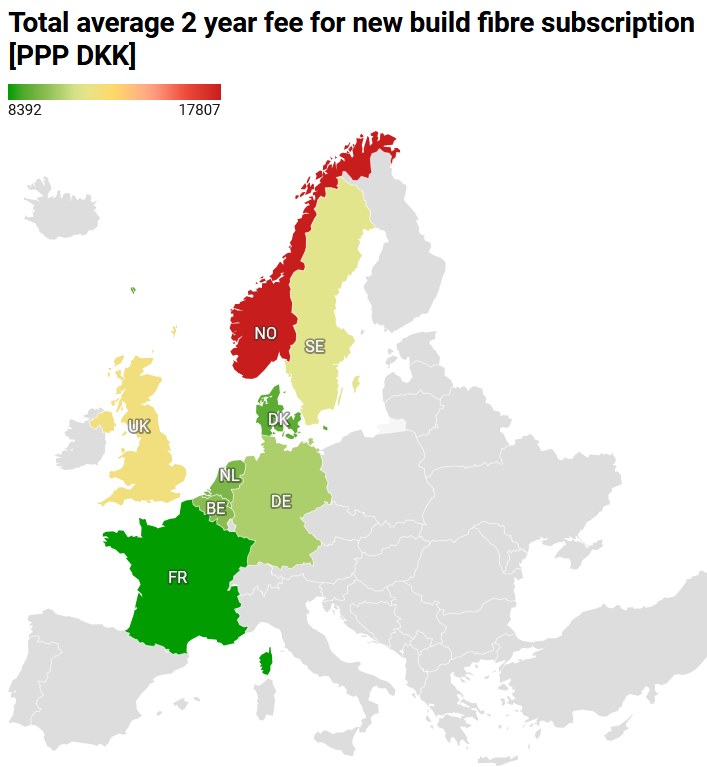 Commissioned by Dansk Energi.