When we once again dive into OpenSignal's crowdsourced stats from the Nordics it is to see if something changed with regards to the network experiences of mobile customers in the region.
---
This is the third time we address this. The first blog – with data from the autumn of 2017 – contains all the background and reasoning. It was followed up by another blog based on data from the winter of 2017/18.
---
This time the data is gathered from March to May 2018 and covers about 490 million readings from about 15000 unique devices. The data has not been published by OpenSignal but has been shared with us through OpenSignal's analyst program.
4G availability
The graph below ranks the fourteen operators in Norway, Sweden, Denmark and Finland after how large proportion of time 4G capable devices have been connected to 4G. OpenSignal calls this 4G availability.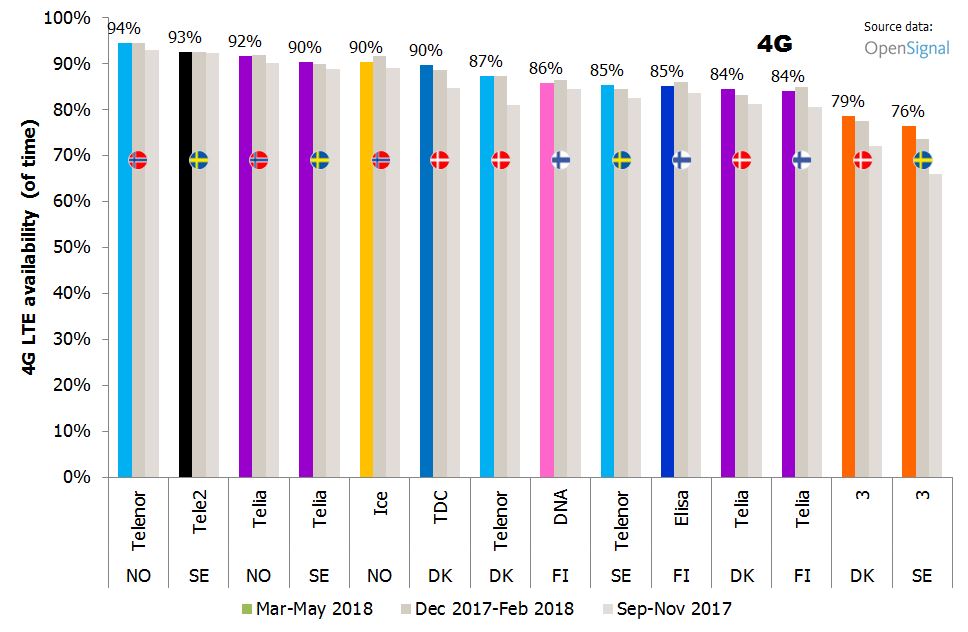 Continue reading Who has the best network in the Nordics? Spring 2018 update. →