Fiberalliancen is a trade association for companies that own, operate and use fibre networks in Denmark. It is a part of Green Power Denmark.
For the second time (the first analysis was done in 2021), Tefficient has performed a comprehensive fibre broadband pricing benchmark covering nine European markets: Denmark, Sweden, Norway, Finland (new since 2021), Germany, the Netherlands, Belgium, the UK and France.
As part of a press release, Fiberalliancen makes Tefficient's analysis publicly available. Download it from the right 'Links' column. It's in English.
The release concludes that:
Denmark has some of the lowest consumer prices for both new and existing fibre connections. Only French consumers generally get a better deal than Danish consumers.
Danish consumer prices – both for new and existing connections – have overall fallen from 2021 to 2022. This is only seen in Denmark and the UK.
According to Ookla, Denmark has the fastest median broadband download speeds among the countries included in the comparison.
Tefficient's approach has been thorough and the results are presented in a set of graphs like below.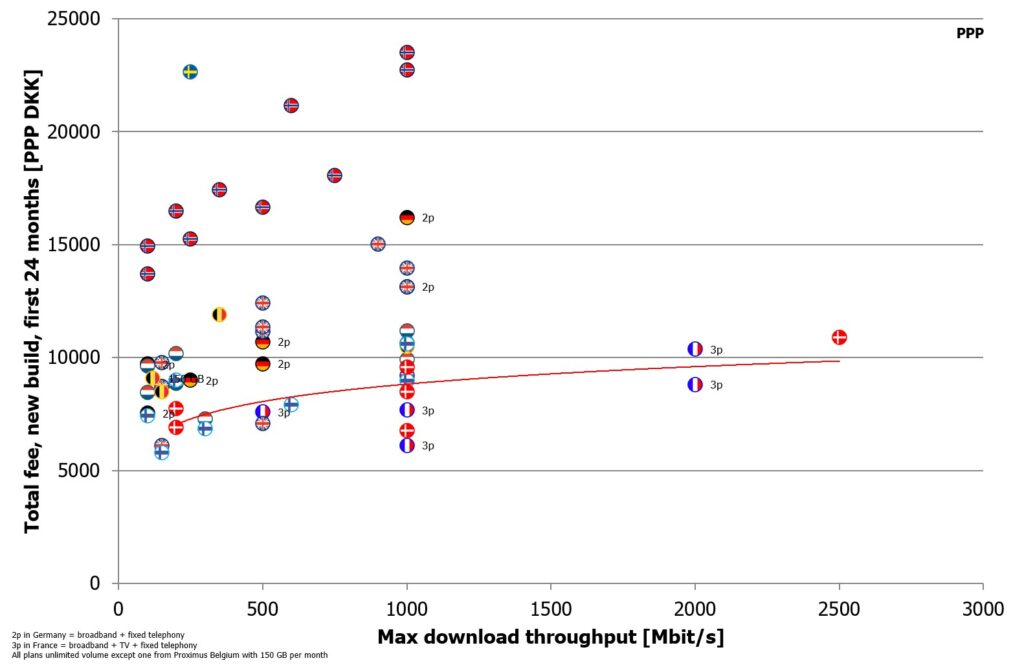 The analysis also includes a section on the impact of inflation, see example graph below: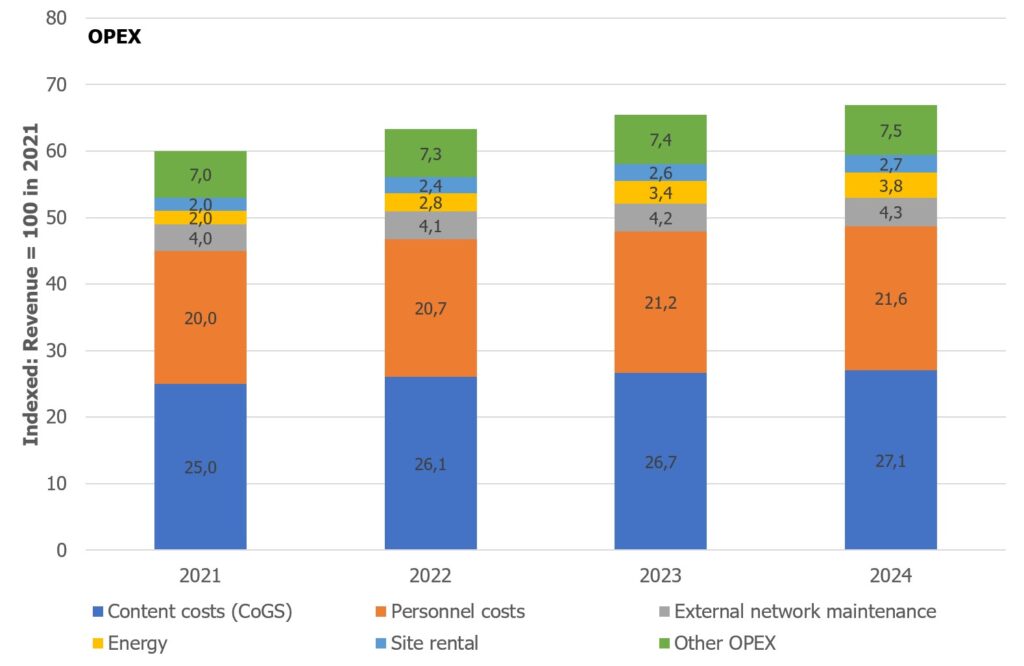 Commissioned by Fiberalliancen.