Not just sunshine, though – revenue fell 2%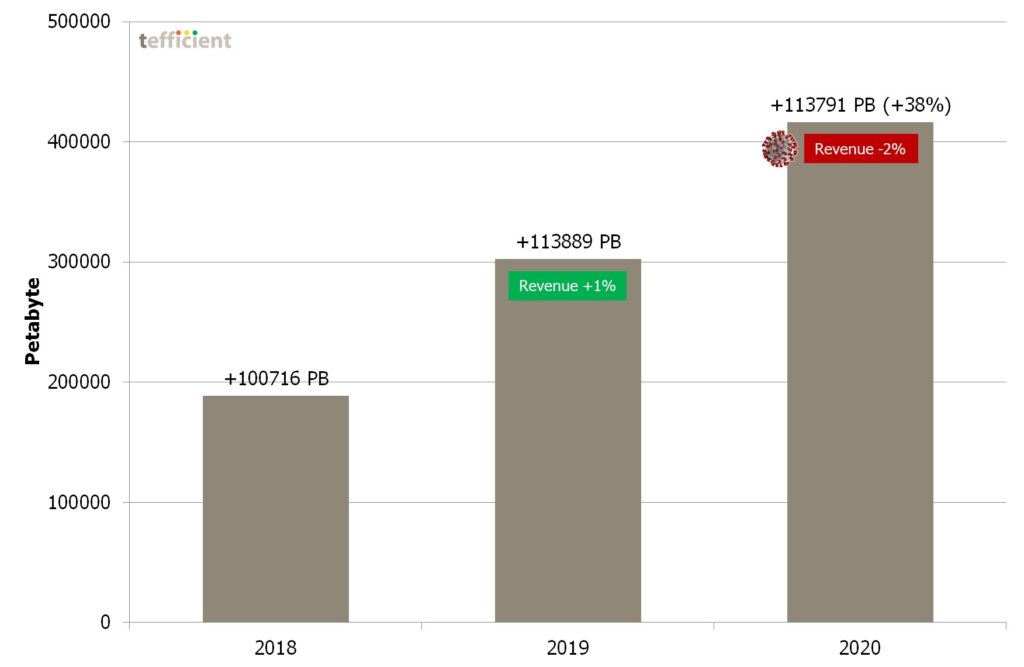 Tefficient's 30th public analysis on the development and drivers of mobile data ranks 105 operators based on average data usage per SIM, total data traffic and revenue per gigabyte in the full year of 2020.
The data usage per SIM grew for basically every operator. 39% could turn that data usage growth into ARPU growth.
Continue reading

2020 was a horrific year – but not for the global mobile data traffic that grew 38%