Timely; inflation knocked on the door shortly after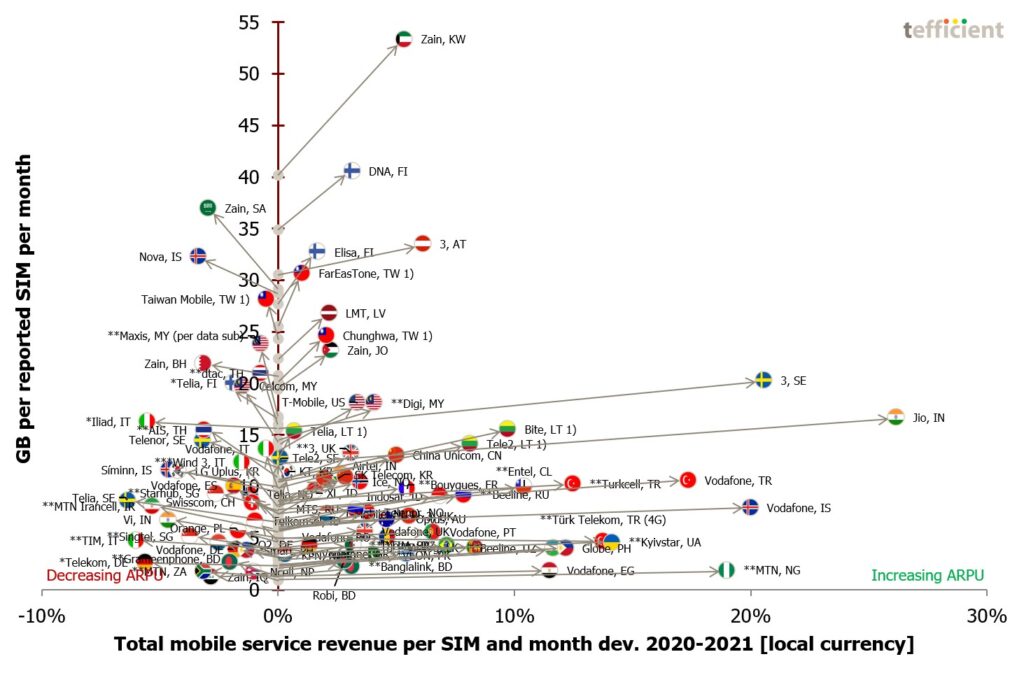 Tefficient's 34th public analysis on the development and drivers of mobile data ranks 104 operators based on average data usage per SIM, total data traffic and revenue per gigabyte in the full year of 2021 and in the first half of 2022.
In 2021 – a year marked by COVID – the data usage per SIM grew for 97% of operators. The average traffic growth was 32%. A majority of operators, 62%, could turn data usage growth into ARPU growth.
62% of operators could turn data usage growth into ARPU growth
Continue reading

ARPU improved when data usage growth slowed down